Commissioned Art of King Fla'neiel!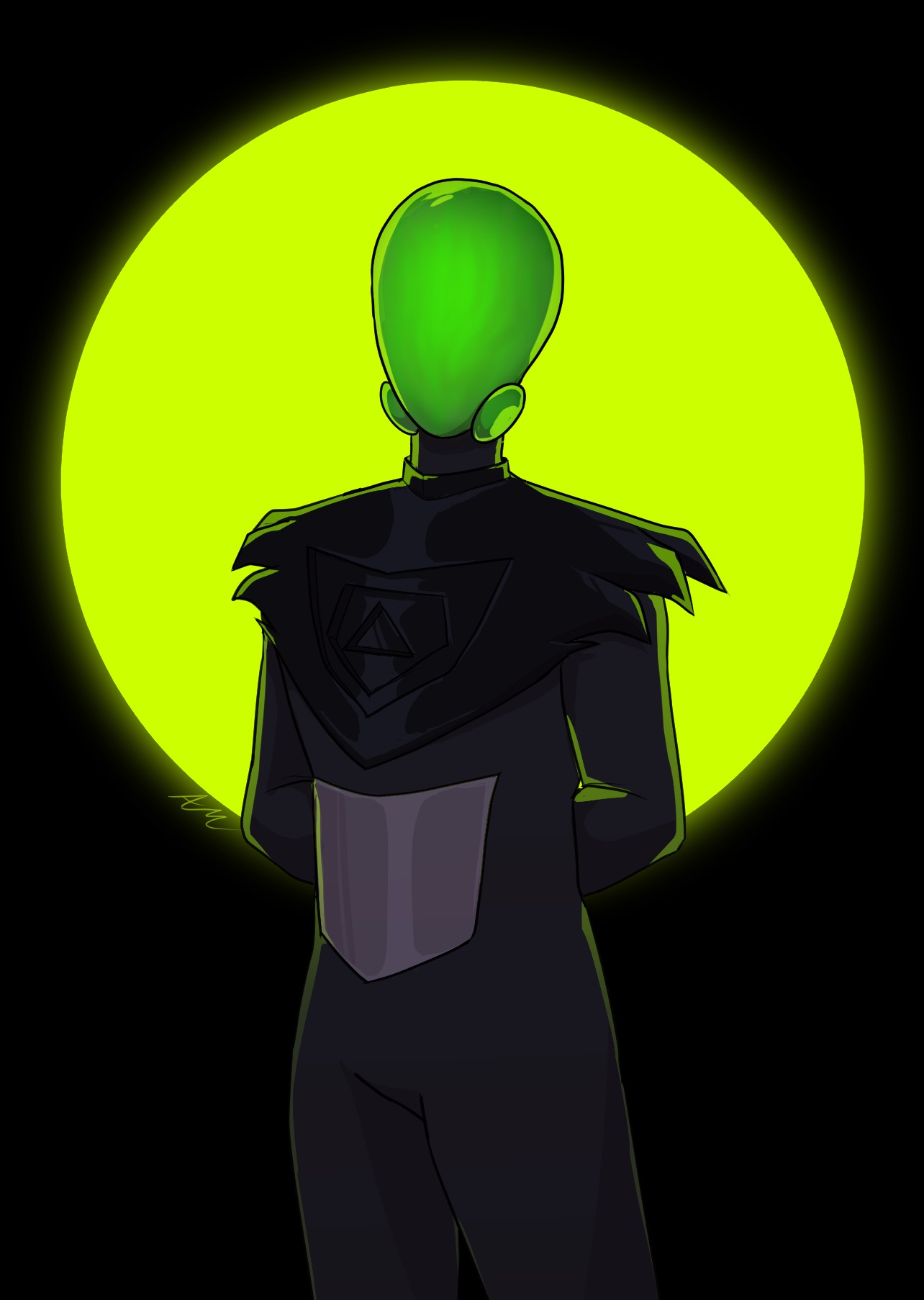 ---
I went outside my comfort zone with this art commission! I wanted to try something a bit more cartoon-y compared to the other more moodier artwork I've had commissioned. And I really wanted to get King or one of the more armored/alien characters done. So I commissioned Malgamma for King Fla'neiel (after some back and forth of figuring that out, haha)!
The Process
It was pretty easy and straightforward, as I had a great deal of references for King in the pose that I wanted. I went with a half-body & full color, to showcase his head and mantle. And, some time later, Malgamma got back to me!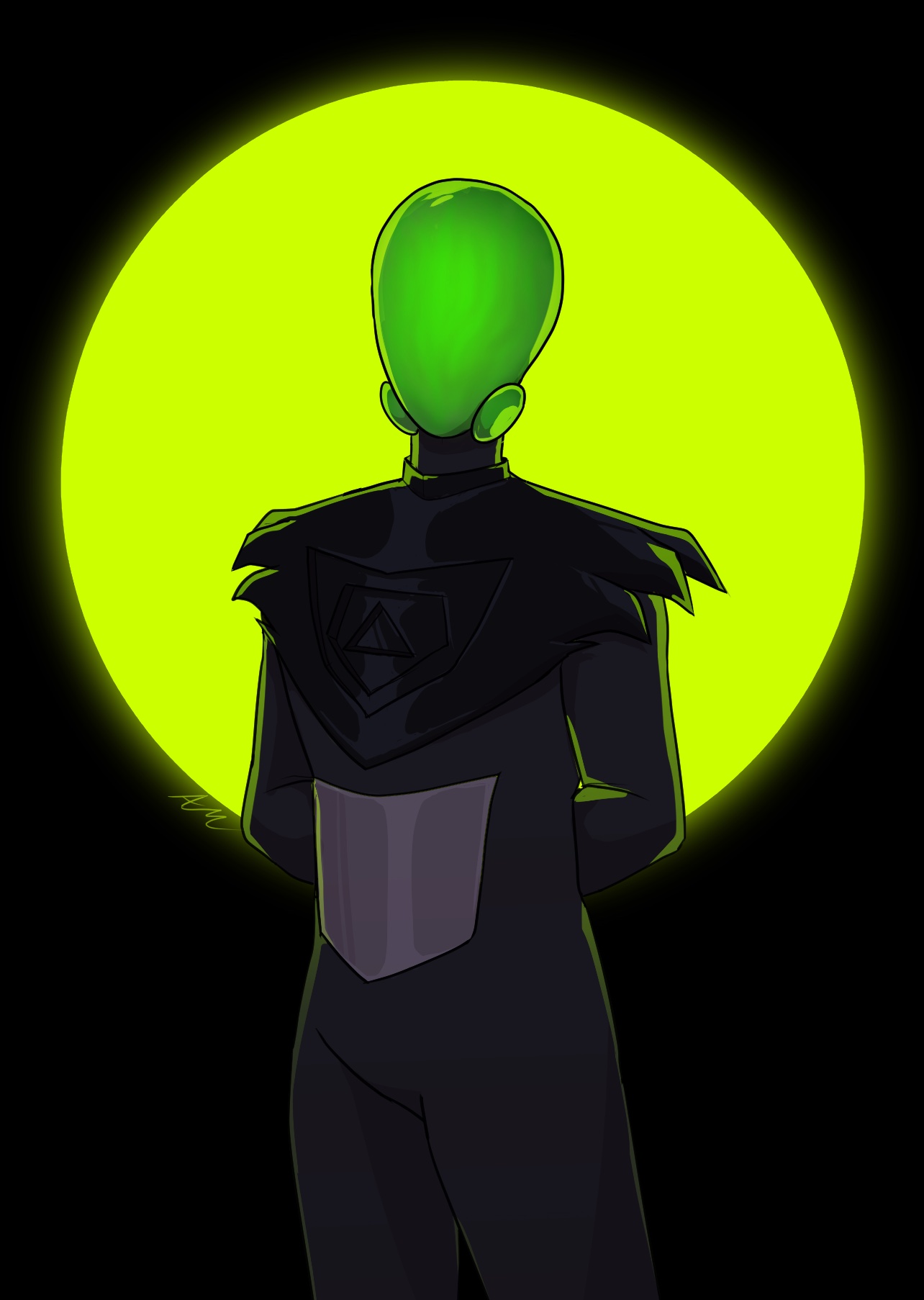 I'll save my general comments for below…the only thing I requested change was the crease of his legs. It seemed too long, so I asked to shorten it to like 20% of what it was in the first go. That was a quick change so the final came back the same day!
Final & Conclusion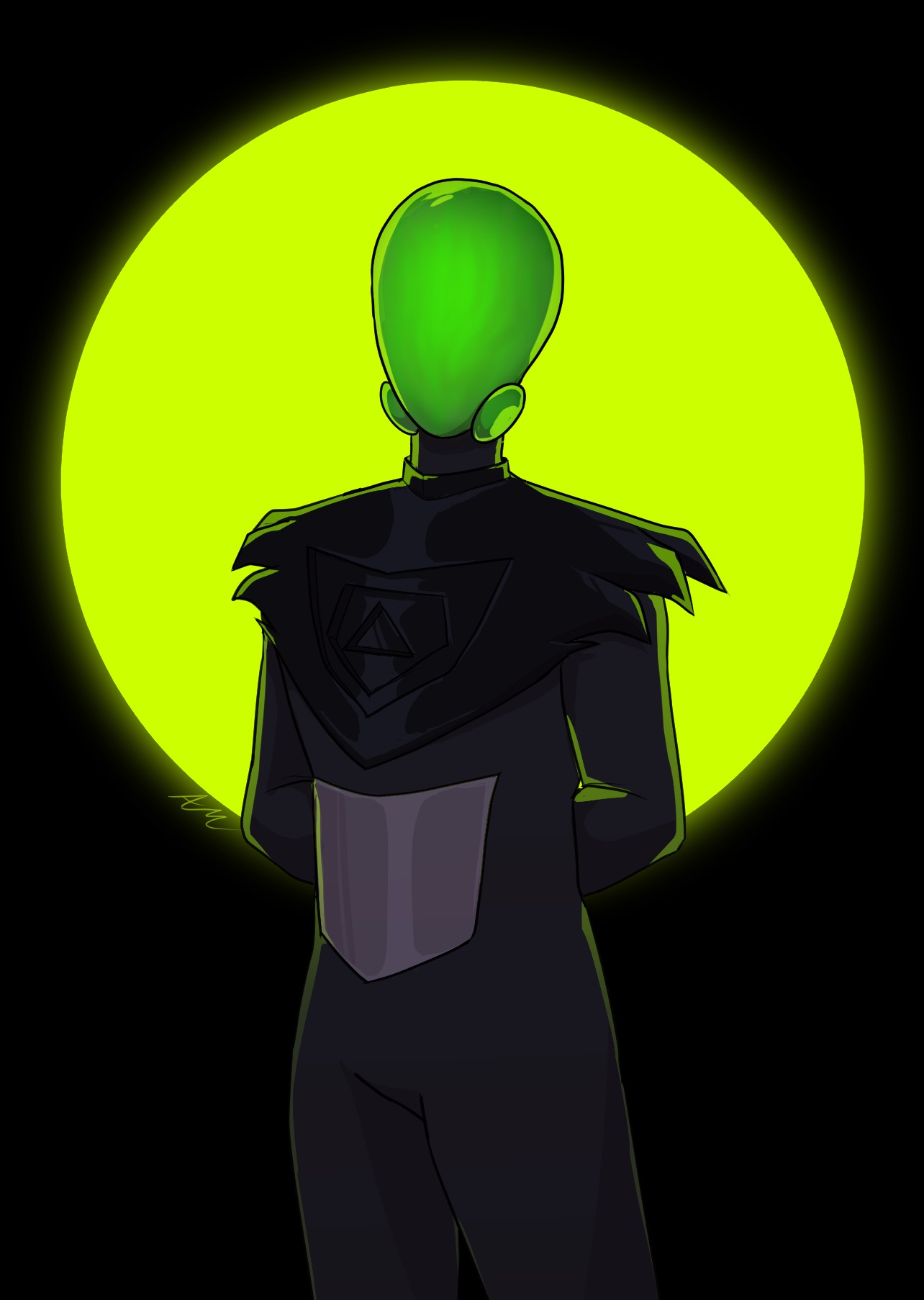 Breaking my thoughts out into two sections: my internally directed musings and the actual critique.
My Personal Takeaways/Questions
I thought I knew what King looked like…
The main thing that is confounding me is King's body proportions and weight…is he 'thick' or 'thin'? Looking at the art, I thought he was too thick, but then again, I never really thought about this at all. I don't know if he's thin either. What's wrong with him being 'thick'? I think Cyclone would appreciate it. Are Flana generally thicker or thinner? I feel like he should be thinner…but why? What are Flana, usually? I need to figure that out…
And that I need higher fidelity mental models when it comes to texture…the silver plate I've thought of as that, but I feel like it needs something. But. Does it? Why do I feel this way? It is exactly how I've drawn it and thought of it. Hmm. I think it is what it is, but I think it's like, textural contrast of the metal and flesh. I need to think on textures.
Actual Critique
Comments actually related to the art and not my own poor mental picture:
I love the radiating circle background thing.
The smoky color waves on the helmet are cool, but I think the shape needs to be more uniformly curved (like not come to a point). My TODO is lock down the helmet shape and draw it out.
Pose is spot-on. He looks kingly.
I think the skin tone is great.
He looks pretty alien, all things considered, when actually looking at him with proper coloring. So that's awesome!
The mantle looks generally right shape wise, but I think texturally it's off somehow, but I can't say why so this also goes under 'my takeaways' for texture.
Conclusion
This has raised a lot of questions for me on King's physique and textures in general. I don't have the answers, but it's something I am mulling over and I expect to get feedback on when I post this on Patreon.
But, anyway, it was great working with Malgamma on bringing King Fla'neiel to life! He looks good!
---
---
Related/Recent Posts